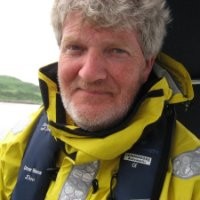 Currently working as a consultant, Dick is a proven CIO/CTO with 25 years of experience in the public and private sectors, the last 13 of which have been at board and director level.
He has practical experience in building, managing and delivering enterprise-class, service-focused, innovative internet solutions. As Director of Technology at Learndirect he led the transformation and re-engineering of the service from one that was poorly performing and costly into one that remains a world-class, leading-edge service that was a finalist in the Orange Business Awards and won the UK's E-Government National Award for Innovation in 2009.
Head hunted as Vice-President Systems and Service at "the Dock" a Lehman Brothers dot.com based in Los Angeles, he created a technical platform and service team from scratch in under 3 months at a time when recruitment was particularly challenging due to the high demand in California for ICT professionals.
Currently he is in his second three year term as an elected Trustee of the Association for Learning Technology (ALT), he is on the Technology Advisory board for the Open College of the Arts, and has served in the UK as a member of several national committees advising on, for example, identity management, funding and audit systems, and internet architectures.
Now working as a consultant for a wide range of organisations within the educational, business and not-for-profit sectors he has had engagements in Europe, the USA and UK.
Dick is always interested in working with new clients and works on a pro-bono basis with deserving cases.
His track record is one of transforming and creating world class IT services through rigorous strategic thinking, critical evaluation, innovation and leadership, in a way that aligns IT architectures with business needs.
Dick's specialist areas include:
IT strategy: Working with organisations to align their IT and business strategies

Digital reputation: As the power of social media grows organisations are no longer in full control of their brand. I work with organisations to develop tools and strategies to manage and monitor their digital reputation

Service management, service design: Managing and delivering national and international internet delivered services

Governance model: The procedures and processes that allow an organisation to manage their technology related risk

Systems, information and technical architecture: The sublime nature of architecture and how getting it right underpins an organisations ability to deliver their business goals

Procurement strategies: Right sourcing – in-source or out-source? Specifying functional and non-functional requirements, service level agreements that have meaning and delivering value for money

Systems development construction: Program and project management. Development models used in the construction of enterprise class systems, including systems migration strategies using agile and formal development methods.