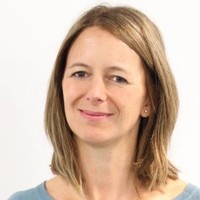 Sarah Porter consults for a range of university, school, government, international and other bodies providing expertise in online learning (e-learning) including strategies for online learning, student experience, change management, business models and funding/policy issues. She is interested in emerging practice in online learning and in finding the 'sweet spots' where innovation can offer opportunities to mainstream education.
Sarah's 20+ year career in higher education has included management and strategy roles at universities and national bodies, including twelve years at the leading UK body for technology in education, Jisc. Sarah began work in e-learning in 1995 at Liverpool John Moores University, then moved to the national Computers in Teaching Initiative Centre for Textual Studies, and then in 1998 set up and led the University of Oxford's first Academic Computing Development Team. In 2001 she moved to Jisc – the UK's major funder of IT innovation for teaching, learning, and research in Higher Education. She was Director for e-learning programmes at Jisc where she kicked off many world-leading and influential tech development and innovation programmes. She then stepped up into Jisc's Senior Management Team as Head of Innovation where she led £20m programmes across areas as diverse as green technology, innovative pedagogy and new research management systems. Whilst at the University of Oxford in 2013-14 she researched and wrote 'To MOOC or not to MOOC: building the future of higher education?' (Chandos/ Elsevier, 2015) which identifies how universities with varied missions and contexts might benefit most from online learning at scale.
Sarah has acted as a source of advice to universities, UK and international government departments and a range of national and regional funding councils, ed tech start ups.
Sarah is a member of the national, cross-party Higher Education Commission https://www.policyconnect.org.uk/hec/ and in 2016 co-chaired the national inquiry into the use of data and analytics in higher education, https://www.policyconnect.org.uk/hec/research/report-bricks-clicks-potential-data-and-analytics-higher-education