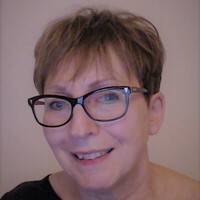 Michelle Selinger, BSc, MPhil, PhD started her academic career started as a schoolteacher and then as a lecturer and researcher at universities in the UK including the University of Cambridge, the UK Open University where she was responsible for the use of technology across the distance taught PGCE, and the University of Warwick where she established and led the Centre for New Technology Research in Education. After gaining her PhD at the University of Warwick, Michelle joined Cisco Systems, working first as Education Adviser in Corporate Affairs, and then as Education Director in Cisco Consultancy Services moving to Australia to cover the Asia Pacific region for 3 years 2007-10, and then back to the UK with a global remit.
In 2013 Michelle set up as an independent consultant and uses her combination of academic and business experience to support clients in education transformation in all areas of learning and skills development, including the planning and evaluation of digital technology initiatives and designing online courses. She has held visiting professorial roles at the University of Bedfordshire and Bucks New University.
Michelle has extensive experience helping governments and educational institutions around the world in both developed and emerging economies to create and evaluate strategies for technology enhanced education reform. She has acted as an expert adviser to several international agencies including the European Commission, the UK Department for International Development, UNESCO, the World Economic Forum's Global Education Initiative.
Michelle advised the South African government on national e-skills development, served as a member of the Australian Federal Minister of Education's Digital Education Advisory Group, completed evaluation of and made recommendations for the use of technology in Jordanian schools and for the GSMA mSchools' initiative in Barcelona, and was project lead on the evaluation of one of the UK's education superhighways initiatives. She was also the pedagogical adviser on an elearning programme for talent management, coaching and mentoring.