Information about current projects will be posted here.
---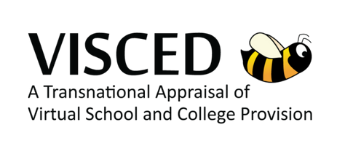 Follow this short project on ResearchGate, where you will find updates on our progress.
Goal
This short project aims to establish, from a large sample of virtual schools, the extent to which virtual schools are involved and wish to be involved in the educational resilience likely to be required to cope adequately with future emergencies.
It is being made available via various methods to the virtual schools listed in the VISCED wiki virtualeducation.wiki based mainly on data collected in 2010-2012, and other virtual schools which have in the last eight years come into existence.
Many of the schools we are contacting will recognise the logo of the EU VISCED project.
---
Take part by completing our questionnaire – Click Here
Project email: visced@dualversity.co.uk
---

First Symposium – Lessons Learned from Covid-19
Bringing together virtual schools and colleges, our first Learning Resilience Network Symposium covered best practise from lessons learned during the Covid-19 pandemic.
Sponsored by Zoom, the Symposium took place online on the 10th May.
---
---
Second Symposium – The Switch to Virtual Learning (8th June – Register here)
Continuing the theme of virtual learning resilience, in this symposium we bring you examples of educational providers and support services that worked well in the pandemic or adapted quickly. We bring you Speakers from the National Extension College, West Bridgford School and SCHOLAR: one of Scotland's most successful online teaching and learning initiatives. Throughout lockdown, SCHOLAR worked in partnership with e-Sgoil to deliver live, interactive lessons to learners.