Information about current projects will be posted here.
---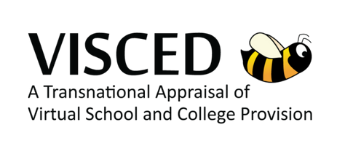 Follow this short project on ResearchGate, where you will find updates on our progress.
Goal
This short project aims to establish, from a large sample of virtual schools, the extent to which virtual schools are involved and wish to be involved in the educational resilience likely to be required to cope adequately with future emergencies.
It is being made available via various methods to the virtual schools listed in the VISCED wiki virtualeducation.wiki based mainly on data collected in 2010-2012, and other virtual schools which have in the last eight years come into existence.
Many of the schools we are contacting will recognise the logo of the EU VISCED project.
---
Take part by completing our questionnaire – Click Here
Project email: visced@dualversity.co.uk